Ukrainian cuisine is known for its hearty, comforting, and delicious dishes that have been enjoyed for centuries. Here's a closer look at why Ukrainian food is so tasty.
Local Ingredients One of the reasons why Ukrainian food is so tasty is the use of local and seasonal ingredients. Ukraine is a country with a rich agricultural heritage, and many of the ingredients used in Ukrainian cuisine are grown locally. Fresh vegetables, grains, and meats are readily available, and their use in traditional recipes creates a flavor profile that is distinct and delicious.
Preservation Techniques Ukrainian cuisine is also known for its preservation techniques, which were developed in response to the harsh winters and limited access to fresh ingredients. Techniques such as pickling, smoking, and fermenting were used to preserve vegetables, meats, and dairy products, creating unique and flavorful dishes such as pickled cucumbers, smoked meats, and fermented dairy products like kefir and sour cream.
Variety of Flavors Ukrainian cuisine is a blend of different cultural influences, including Slavic, Jewish, Tatar, and Polish. This has created a unique and diverse range of flavors in Ukrainian cuisine. Ukrainian dishes often combine sweet and savory flavors, as well as a variety of herbs and spices, creating a complex and satisfying taste.
Comfort Food Ukrainian cuisine is also known for its comfort food. Many dishes are hearty and filling, perfect for cold winter days or after a long day of work. Traditional dishes like borscht, varenyky, and holubtsi evoke feelings of warmth and comfort, and are often enjoyed with family and friends.
Cultural Significance Finally, Ukrainian cuisine is an important part of Ukrainian culture and identity. Many of the traditional dishes have been passed down through generations, with each family having their own unique recipe and preparation method. The pride and care that goes into preparing and serving Ukrainian food adds to its delicious flavor and cultural significance.
In conclusion, Ukrainian food is so tasty because of the use of local ingredients, preservation techniques, variety of flavors, comfort food nature, and cultural significance. Ukrainian cuisine is a reflection of the country's rich history and diverse cultural influences, and has become a beloved part of the country's identity.
Interested to hear more about Ukrainian food? With Ukrainians living in Ireland we discover more and more about Ukrainian food. Ukrainian holubtsi, also known as stuffed cabbage rolls, are a beloved traditional dish that has been enjoyed by generations of people in Ukraine and other Eastern European countries. Syrniki are a traditional Ukrainian dish that has been enjoyed by generations of Ukrainians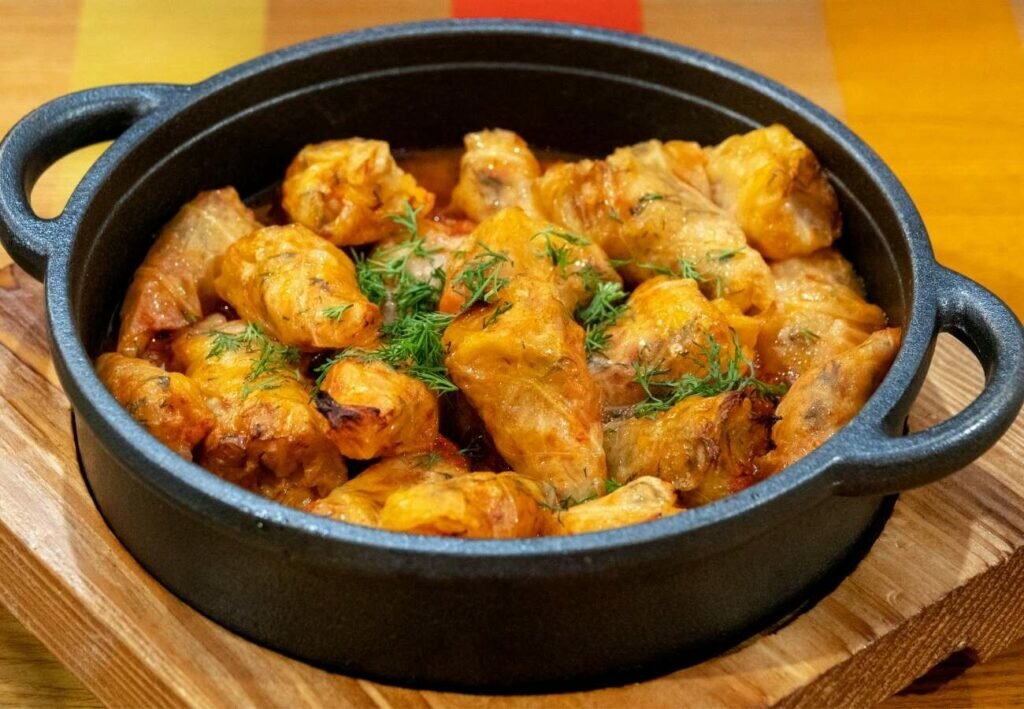 Read about Ukrainian Solyanka, traditional soup from Ukraine, that has been enjoyed for centuries.